As we have already mentioned, it is sometimes difficult to choose a low-carbon mode of transport to get to our holiday destination. Whether it's because of accessibility, practicality or cost. However, to reduce our impact, once we are settled in, why not opt for soft mobility. So to help you, we have selected the possibilities available to you. As soon as you arrive, you will be able to choose the eco-mobility best suited to your needs from among those available.
The icing on the cake by opting for an alternative mode of transport on holiday will give you the opportunity to learn about slow tourism. If you're wondering what this term means, check out our article on new trends in tourism.
What is soft mobility?
Definition of soft mobility
Before going any further it is important that we define soft mobility. It is a concept that has come to the fore in recent years with the climate emergency. It covers all non-motorised modes of transport. This effectively reduces greenhouse gas emissions compared to motorised solutions such as the car. They also have a positive impact on noise pollution and physical condition. And yes, there is a motor after all, but in this case it is you! As we are often told: moving is good for your health. So with soft mobility we win on all fronts.
Soft mobility in everyday life: some figures
In France, car travel accounted for 63% of daily work trips. However, 65% of respondents wanted to switch to soft mobility, according to the Zenride 2020 barometer.
Mentalities are changing and the Covid crisis is no stranger to this. In fact, in 2020 cycle sales increased by 1.7% and +31% more particularly for electrically assisted bicycles. However, there is still a long way to go: 40% of car journeys are less than 2 kilometres long.
Find out in this video why an electric bike can save you time in your daily life:
So if you're thinking about changing your habits, why not take advantage of your holiday to try some alternatives. And why not take those good resolutions home with you!
The benefits of soft mobility on holiday
Economic impact
It is difficult to talk about soft mobility without talking about the economy. Indeed, if you :
travel by transport to your holiday destination, car rental is then a big expense in the holiday budget.
drive to your destination, by using soft mobility you will save money on the spot by using less petrol
A richer experience
By moving more slowly, we live each moment more intensely. We find the notion of slow tourism, which is an essential part of the 10 commandments of a responsible traveller.
Indeed, as the journey from point A to point B is longer, we really enjoy the place we visit and the moment. This forces us to get off the beaten track and often to discover unknown nuggets. Because yes, the other positive impact, by not flying over the place visited, we participate in our own way to fight against mass tourism.
It's also a great opportunity to meet people and create links. We have the time and we take the time so it is even more conducive to exchanges. Whether it's with locals or travellers who are doing the same thing as us.
Travel is the only thing we buy that makes us richer

Anonymous
Developing our 5 senses
Taking time is also about allowing our senses to express themselves. It allows us to refocus on ourselves and release tension. These are also the objectives of the holidays, so why go without when simple solutions are at hand:
Sight: We have much more time to admire the landscape and the details around us while walking than behind the car window
Smell: By taking advantage of these moments in the open air, our nose is attracted by unusual smells, whether it is the nature that surrounds us or the food that is simmering as we wander through the streets
Hearing: By taking a leisurely walk without stress we are more easily attracted to outside noises. This is often the case when walking in the open air where the sounds of animals come more easily to our ears.
Touch: Why not take the opportunity to slow down and sit or walk barefoot in the sand or grass. To go further, you can also practice sylvotherapy, which is also a good way to let go
Taste: When you stop, don't forget to taste the culinary specialities of your destination. Gastronomy is also a good way to open discussions and discover intangible heritage.
How to practice soft mobility on holiday?
Walking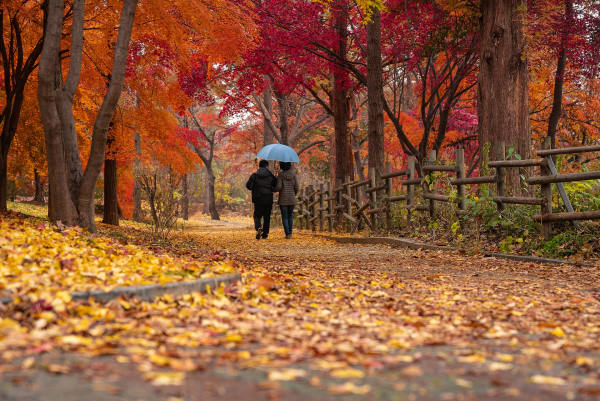 It is the oldest and easiest mode of transport to use because it does not require any special equipment: I am talking of course about walking. The average speed of a pedestrian is estimated at 5 km/h. This means that it takes an average of 6 minutes to walk 500 metres. Less than 15 minutes to get your baguette and croissant in the morning! In the end, it's as easy as looking for your keys, opening the gate and trying to park in front of the bakery at peak times.
And this will have two benefits:
for your physical health. Walking is part of the 30 minutes of daily activity recommended by the Ministry of Health
for your mental health. If you're going alone, it's a time for you to be with yourself, to reflect on different topics or simply to listen to music or the radio. If you're short of ideas, check out our selection of travel podcasts.
The bike
If 31% of French people do not take the plunge and opt for soft mobility to get to work, it is because of the lack of infrastructure. However, things are changing, notably with the "cycling and active mobility plan" unveiled by the government in 2018. The aim is to triple the number of journeys made by bicycle so that they represent 9% of daily journeys. To achieve these objectives, a fund of €350 million has been released.
In 2021, there are more than 50 French municipalities equipped with a self-service bicycle system. In addition, there are 18,848 km of cycle routes in France. These include cycle paths, cycle lanes and greenways. Holiday destinations are not left out and it is becoming easier to get around by bicycle.
We also had the opportunity to go to Annecy where the little queen is honoured. To find out more, read the story of our eco-responsible weekend by the lake.
The scooter
How can we talk about soft mobility without mentioning the scooter? It is so popular that it is impossible not to mention it. In the same way as the bicycle, the scooter can be an efficient and fun means of transport on holiday. However, it is recommended to reserve it for urban travel and of course to be careful with pedestrians!
The boat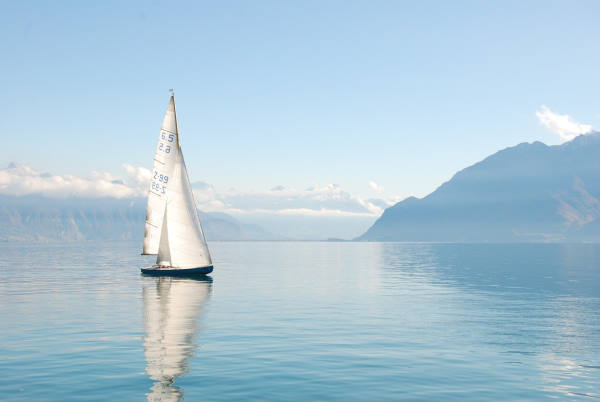 Some areas deserve to be visited by boat to see things differently, from another angle. This is for example the case of the hortillonnages in Amiens which we had the opportunity to discover recently. In this case, to remain in a soft mobility approach, you should opt for a boat, a canoe or a sailing boat. Indeed, no engine is necessary other than the strength of your arms or the wind.
Itinerant travel
Soft mobility and touring are by no means mutually exclusive. They are not limited to road trips. You can also discover new ways of travelling:
The trek in the mountains is a good illustration of this. To immerse yourself in this adventure, check out Laetitia's travel diary on a pulka in the Vercors
They have the side we talked about above but not only to go to work: the bikes. More and more travellers are being tempted by cycling holidays. I invite you to discover the blog of Elk & Cloudberry. They will give you both route ideas to get you started but also all the advice you need to make this experience go smoothly.
Kayaking. It is indeed possible to paddle down a river with the strength of its arms while enjoying the landscapes and the nature…
To go further, subscribe to Carnets d'Aventures. This is a quarterly magazine specialising in motorless, wilderness travel.
Whichever solution you choose, if you stay in an Ethik Hotel, the owners will be able to offer you a rental or give you the contact details of a reliable rental company. And in any case they will be happy to show you the way to follow and discover.
So are you ready to opt for soft mobility on holiday?