Is watching your favourite series while answering an email from your manager and talking on the phone to your mum your superpower? What if, for the duration of a trip, you left your computer, tablet, Netflix and their harmful blue lights at home? There's no shortage of arguments for organising disconnected holidays: enjoy the moment, reconnect with your loved ones or simply relax! So, are you ready to go on holiday without internet and without phone? Follow the guide to a successful digital detox holiday!
Hyperconnection, a global scourge
How much time do we spend in front of screens?
Can you tell us how much time you spend on the Internet each day on average? 2 hours, 5 hours, 10 hours? A study by We Are Social reveals that the world average is 7 hours a day! In other words, the average person spends 42% of their waking hours on the Internet in front of a screen.
Of these hours, more than half would be spent on mobile. Android users spend more than 4 hours a day glued to their phones. Do these figures seem enormous? So do we! But how can we disconnect when we have become so dependent on our electronic devices?
The harmful effects of screens
Do you think you have nomophobia? This term refers to the fear of being separated from one's mobile phone or of not being able to use it anymore. An unknown scourge until recently, nomophobia seems to affect more and more people.
However, screens are not without impact on our health:
poor posture ;
visual eye fatigue; and
sleep disorders;
sedentary lifestyle.
If you are interested in the subject, discover below in detail the impact your smartphone has on you. The video is in English, but activate the French subtitles if needed!
Preparing for disconnected holidays
What better time than during the holidays to leave your phone behind and reconnect with reality? During this period, you are normally more relaxed, do not have to be present for your work and are therefore completely free to organise your time as you wish!
In the following, we give you some tips for a successful digital detox on holiday.
Preparing your holiday without the Internet
Start by scheduling an out-of-office message on your work email so that you are not disturbed while you are on holiday. Give a colleague some information about your current tasks so that he or she can take care of emergencies for you while you are away.
Also, take paper guides and maps with you before you leave for a fully unplugged experience! We advise you to choose sustainable tourism guides such as TAO or My Ecothentic Guide.
When you pack your suitcase, remember to take along something to occupy your evenings or rainy days without a screen: books, card games and other board games.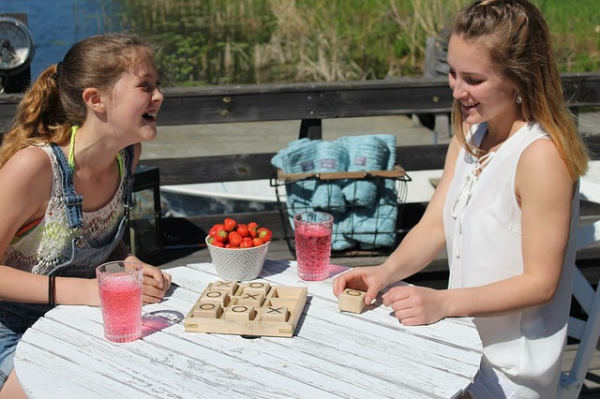 4 Ethik'Hotels to disconnect
To get the full experience, why not arrange accommodation that offers the perfect setting to forget your electronic gadgets ?
We recommend 4 eco-friendly hotel addresses for your disconnected holidays :
Looking for more inspiration for a change of scenery? Discover 9 eco-lodges in Europe.
Setting rules
Before you leave, define the rules of your disconnected holidays and ask your travel companions to take up the challenge with you! Here are some of our recommendations for a successful digital detox during your holiday:
Leave your laptop, tablet and other electronic gadgets at home. Take only your smartphone to make calls and access a few essential applications;
Define which applications you are allowed to use. For example, you can allow yourself the GPS function on your smartphone so you don't have to carry around paper maps. Choosing your hikes on VisoRando or checking your bank balance and holiday booking references may also be acceptable. Why not also keep a music and podcast app that doesn't involve looking at a screen?
If you allow yourself a little time on social networks or entertainment platforms (such as Netflix and Youtube), set a limited time slot or daily maximum. The same goes for your emails, try to leave them for when you return.
Feel free to adapt this example, it is up to you to define your rules and what you think is feasible and necessary for you!
How to keep yourself busy during your holidays without the Internet?
Enjoying outdoor activities
Take the opportunity of your disconnected holidays to do some sport and quit your sedentary lifestyle. Hiking, running, cycling, kayaking, sailing, there's something for everyone. All you have to do is choose your favourite activity to get your body moving, discover your holiday destination and forget about your phone for the duration of a getaway.
Discover all our ideas for green activities, perfect for a disconnected and eco-responsible holiday !
Forget the alarm clock and watch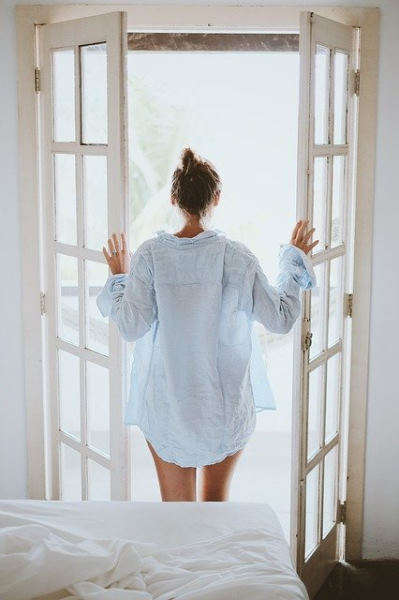 By coincidence, you probably use your smartphone as your alarm clock and watch in normal times. During your disconnected holidays, forget about the clock! Try to reconnect with your natural rhythm: wake up when your body is ready and eat when you are hungry. You will know more about yourself when you return from your holiday: are you a morning person, an evening person? How many hours of sleep do you really need? You may even rethink your daily routine afterwards.
Spending time in nature
Why not live your digital detox to the full? Reconnect with nature by walking barefoot in the grass, smelling the pine trees in the sun, feeling the sand under your feet or dipping your feet in a frozen waterfall. There are plenty of ways to recharge your batteries in contact with nature, and to take time to relax fully.
Favouring real exchanges
Goodbye digital messages! Take full advantage of the people around you: your family, your friends, your spouse, your guests. Spend quality time together and forget your usual worries to reconnect fully with the present moment.
Reconnect with your adventurous soul
The advantage of holidays without the internet is that you don't spend your time in front of a screen. The downside is that you'll have to forget your old reflexes, like searching for a restaurant on Trip Advisor or a must-do activity in the area on Google.
Why not take this constraint to be a little more creative ? Ask locals or drop by the tourist office to choose your activities. Trust your instincts when selecting your restaurant. At worst, if it's a bad experience, you'll have memories to tell when you get back !
Read, read, read!
Take the time to read the books you never normally have time to open. You'll see the benefits of opening a book instead of Instagram before bed. Who knows, maybe you'll adopt some new habits when you get back from holiday?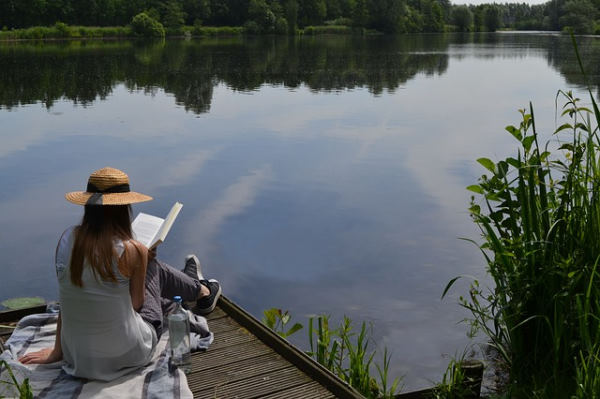 Now you have plenty of tips on how to organise your unplugged holiday! Where will you try this screen-free adventure? Tell us in the comments!