Today, the preservation of the planet is one of the most important issues for the conservation of a good living condition for humanity. Scientists regularly warn of the development of an ecological crisis on a global scale. Ecology is therefore fundamental because by protecting the environment and nature, it allows us to limit the damage of the crisis that we could experience and therefore by extension to better protect our societies. Discover ecotourism, one of the ways to participate in the preservation of the Earth while exploring new cultures and new territories.
1. Sustainable development and its concerns
First of all, sustainable development is an important movement to take into account for the needs of our generation as well as future generations. Indeed, it is a new way of organising human societies in order to allow them to exist in the long term.
For this, we must rely on 3 essential pillars:
Economic
Social
Environmental
The aim of sustainable development is therefore to be at the crossroads of these pillars in order to move forward together.
We have therefore found several alternatives, including ecotourism, to minimise the impact on the environment when we want to travel. In the wake of sustainable development, ecotourism was defined in 1992 by the International Ecotourism Society as "a form of responsible travel in natural areas that contributes to the protection of the environment and the well-being of local populations.
This is where the UNWTO (World Tourism Organisation) comes in. The UNWTO is the United Nations agency responsible for promoting responsible, sustainable and universally accessible tourism, with particular attention to the interests of developing countries. The Organisation was established on 1 November 1974 by 51 States. Today, it has 155 countries, 7 territories and over 400 affiliate members representing the private sector, educational institutions, tourism associations and local tourism authorities.
2. What are the principles of ecotourism?
The term "ecotourism" is used to encompass those forms of sustainable tourism (which we defined in this article: What is sustainable and responsible tourism) that have the following characteristics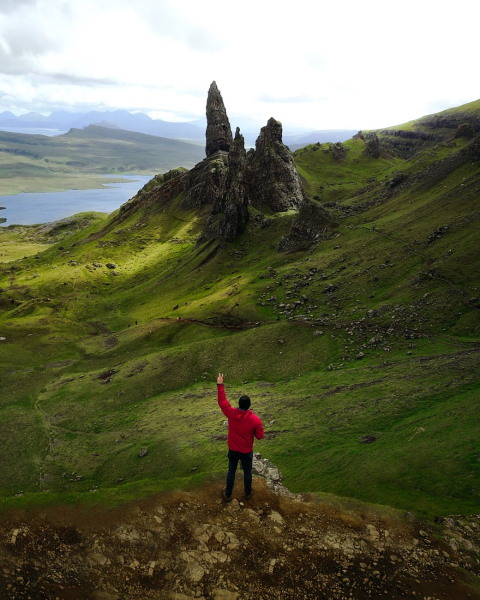 Nature-based tourism: biodiversity, observation, traditional cultures.
Tourism that incorporates educational and interpretive features of the natural environment, while preserving and enhancing that environment.
Organised tourism for small groups of people: specialised tour operators to enhance the value of tourism with a local approach.
Minimising negative impacts on the natural and socio-cultural environment.
Ecotourism is a way of travelling while educating travellers on the importance of conservation, respect for cultural diversity and its links to the environment. It is therefore part of a sustainable and ecological approach. The development of this type of tourism contributes to individual awareness of the need to protect the environment, but also allows the dissemination of knowledge internationally.
You and your travellers are becoming aware that the preservation of nature is important for our future generations. Therefore, travelling responsibly, visiting natural areas, admiring landscapes, flora and fauna, and animals makes you realise the natural beauty that surrounds our beautiful planet Earth.

Raising your awareness is becoming very important over the years and more and more hosts, hotel owners etc. want to share their values with you.
Making you aware of environmental issues will bring you a feeling of well-being. Indeed, ecotourism is about the local people, their know-how, their culture, their customs and traditions. During your stay, you will discover and learn a multitude of things.
Moreover, ecotourism makes tourism (tourists and operators) more responsible in your way of implementing tourism, by making you aware of the biodiversity, complexity and richness of nature's laws.
So let's act together!
3. How to do ecotourism?
Nowadays, there is a new way of travelling: ecotourism.

But how can you practice this form of tourism?
There are several ways to do it.
Travelling light and non-stop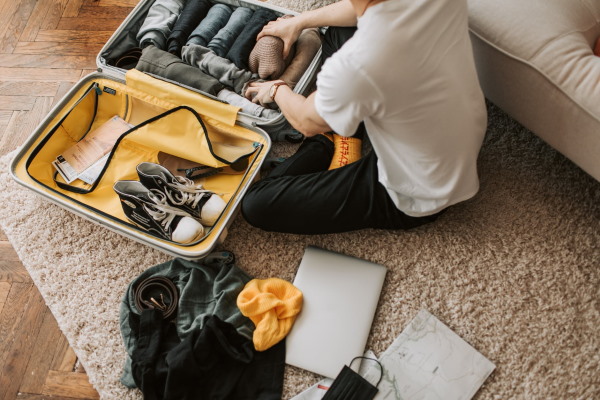 The heavier the plane, car or train, the more fuel it uses. The weight of a plane is determined by the passengers, but also by their luggage.
Therefore, the heavier the luggage, the more it impacts on the amount of fuel that will be needed for the flight. To minimise the amount of luggage, you should therefore bring clothes that are easily washable during your stay and that could be worn more than once.
Planes also consume much more fuel during take-off and landing, so choosing a non-stop trip is ideal.
To learn more about this subject, I invite you to read or re-read our article on air travel and its real environmental impact.
The most ecological transport
Coaches
Coaches are a very ecological means of transport: did you know that one coach removes the equivalent of 30 cars? Therefore, taking long-distance buses considerably reduces the number of cars on the road. The bus can already be considered as a kind of ecological transport. Its low fuel consumption and low carbon dioxide emissions also make it an environmentally friendly means of transport.
Trams
As well as allowing you to catch a bus faster than in the city centre, trams are also environmentally friendly and sustainable. Choosing to travel by tram is a great way to help protect our planet as it runs on electricity.
The train
You have to travel long distances to meet your family for a holiday in Bordeaux. For exemple, you live in Paris, and the car journey will be long, but also very expensive. You may not have thought about the fact that travelling long distances by car will also have a negative impact on our environment.
Travelling by train is more environmentally friendly:
Moderate carbon dioxide emissions;
Reduced energy consumption.

The train is arguably the most environmentally friendly form of transport. By using it, you also avoid the pressure of traffic jams, the fatigue of long-distance journeys, the costs of parking… So if you want to travel in an environmentally friendly way, the train is your ally!
Carpooling
Can't find a train or bus journey that suits your departure date or budget? Don't panic! Finally, there is a rather ecological solution: carpooling. Why do we think carpooling is environmentally friendly? Simple, because the pollution caused by 4 or 5 of you in one car is much less than when each of you drives your own car on the road! Secondly, it is also an opportunity to meet new people during the journey!
Differentiating between tourists and travellers
For some people it might be difficult to see the difference between a traveller and a tourist, but it is a big difference. Tourists visit the most touristy places and look for the big chains they know, such as Starbucks, Subway or McDonald's, for food, for example. The traveller, on the other hand, tries to immerse himself in the local culture, both in terms of art and food. They want to know about the big cultural differences between their home country and the one they are visiting, but they are also interested in the more human side. Undoubtedly, if you act as a traveller rather than a tourist, you will learn a lot and come back from your trip with extra knowledge.
Protecting the environment around you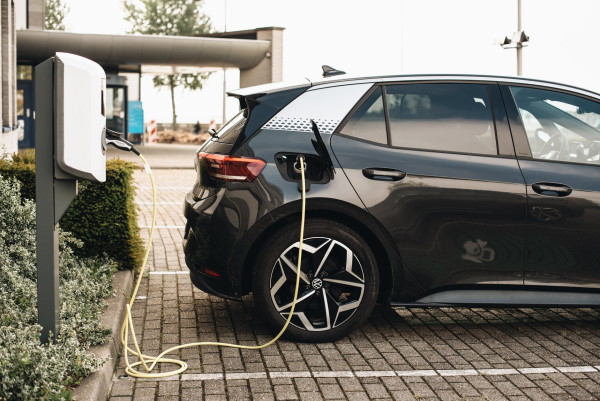 The environment has been at the centre of debate for many years. It obviously encompasses everything around us, both on land and in the air, which is why it is so important to preserve it. When travelling, many travellers like to rent a car once they reach their destination so that they can travel freely and over longer distances. If this is your case, an ecotourism reflex would be to opt for an electric or hybrid car in order to minimize your use of gasoline, and therefore, your carbon emissions. It would also be preferable to choose the smallest car possible, depending on your needs; the smaller it is, the less fuel it consumes.
You could even opt for an electric bike or even an electric scooter to get around the city and get around more easily in often very narrow places.
Saving energy
Responsible behaviour also means saving energy. Just as when you leave the house for the day, you should turn off the lights, the TV and the heating or air conditioning in your hotel room. All of these devices consume energy for nothing if you leave them on while you are away.
In addition, your room does not need to be cleaned every day. You will save on the use of chemical cleaners and the energy required to vacuum and wash sheets and towels, for example, which you can easily use more than once.
Think about recycling and reusing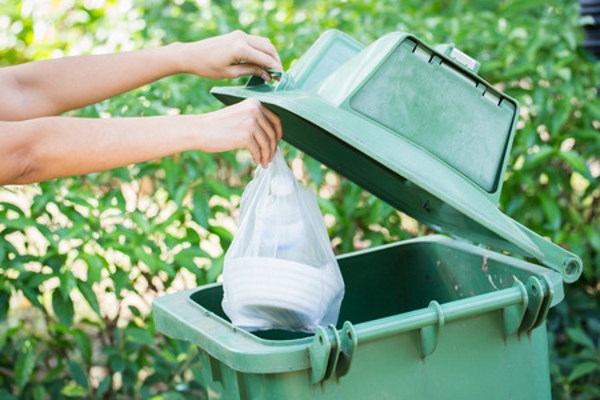 First, instead of buying bottled water, take a reusable bottle with you that you can refill at will from fountains or taps. Finally, try never to throw your paper, cardboard or plastic into a bin; try to keep them with you until you come across a recycling bin. Want to go even further? Check out our tips for going on a zero waste holiday!
Ecotourism is the perfect opportunity to explore and discover new places, new cultures and new people while easily doing your bit for the environment.
Did you enjoy this article? Read on and discover 9 eco-responsible destinations where ecotourism is easy.