Tanzania does not yet suffer from mass tourism. However, at certain times, such as the European school vacations, some places start to be crowded. This could very quickly have disastrous consequences for this rich wildlife. Far be it from us to discourage you from going there. However, we would like to share with you some tips on how to make your stay an eco safari and discover Tanzania differently.
Frédérique, the French correspondent of Soaring Flamingo, our partner for a tailor-made and turnkey Ethik Trip in Tanzania, introduces us to lesser known, less frequented but more authentic and preserved sites.
Renounce the Ngorongoro Crater, especially in high season
Taking a safari in the Ngorongoro Crater is a must for the vast majority of foreign visitors. In a caldera of 265 km2, 600 meters deep and whose edges are located at an altitude of over 2000 m, evolves the highest density of wildlife on the African continent : tens of thousands of animals including the big five (lion, leopard, elephant, black rhino and buffalo). This gives an idea of the power of attraction of the crater…
However, an already old UNESCO report (nearly 20 years) denounced, among other things, the detour of the crater's streams for the hotels located on the periphery, road works causing ecological and aesthetic damage, and the very sharp increase in the number of vehicles transporting tourists (which can reach 200 in high season).
Giving up on a safari in this crater is easy, though, provided you have a little time and money : just go a little further west, to Serengeti National Park, as you can find exactly the same wildlife there, but over a much larger area (nearly 15 000 km2). It is therefore necessary to search a little longer and to have a little more luck too… That's also an eco safari, take your time.
Explore the lesser known areas of the north (Lake Natron, Lake Victoria…)
In northern Tanzania, it's hard to escape the Arusha-Tarangire-Manyara-Ngorongoro-Serengeti route: this single paved road (which turns into a track upon entering the Serengeti) sees the vast majority of travelers pass through as it serves the four major northern parks. In less than a week, visitors string together safaris and mostly stay in the same villages.
However, other routes or rather other tracks exist, which allow just as much animal viewing but offer other landscapes and especially more authentic human encounters.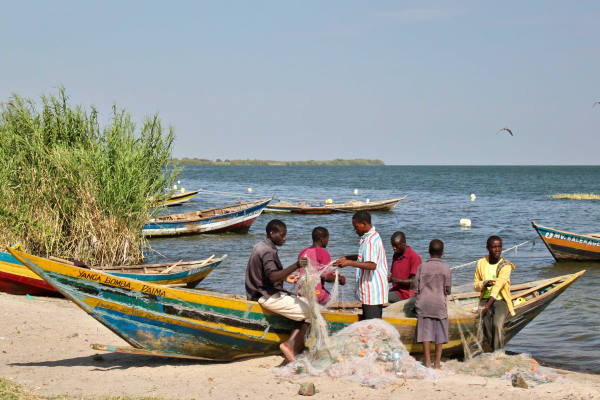 For example, one can discover the Lake Natron region, famous for its pink flamingos. In addition to the fact that it allows you to visit the Masai, far from the "cultural villages" installed on the side of the roads, it offers spectacular landscapes. To go further, discover this article dedicated to Lake Natron.
We can then join the Serengeti by the northern gate, much less frequented than other accesses, by stopping to greet the tribe of Sonjo -if the chief invited us, of course-. While we are at it, we can cross the whole Serengeti Park to Mwanza, near Lake Victoria, where another Tanzanian tribe with a very interesting culture is waiting for us: the Sukuma.
Dare to go on an eco safari in southern Tanzania even for a first trip
Few travelers consider southern Tanzania for their first trip to the country: this is a pity because even if they are less known to the general public and are not classified as UNESCO heritage sites, the southern parks offer superb conditions for organizing eco safaris.
Without going as far as the very remote Katavi National Park, which receives as many visitors in one year as the Serengeti does in one day, Ruaha or Nyerere (formerly Selous Reserve) offer a wide variety of animals and landscapes. There are far fewer safari vehicles here than in the northern parks, and luxury tourism, with high-end camps and bush plane travel from one park to the next, is not the only option for travel in this region. In addition, there are many ecotourism activities (village visits, hiking, etc.), just as in the north of the country, and the more adventurous can even discover the shores of lakes Malawi or Tanganyika.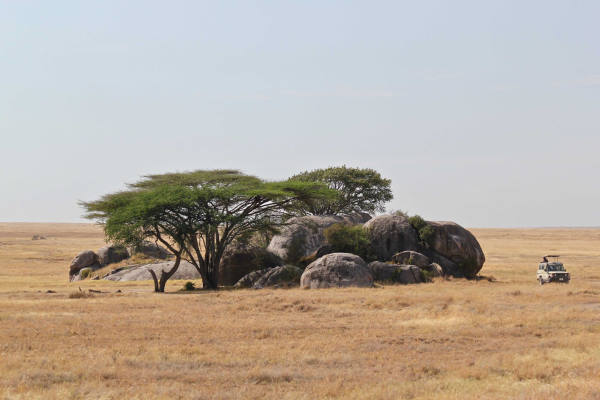 Choose Mafia Island over Zanzibar
It is difficult to resist the charm of Zanzibar, whose name already makes you dream… However, for some years now the island has been losing its soul, at least in some seaside villages where the prostitution of "beach boys" has started to develop, seducing Western women in search of exoticism. Elsewhere on the island, in Stone Town, the sublime capital city classified as a UNESCO heritage site, it is not uncommon to come across disheveled and drunken Western girls in the evening, whose look and attitude contrast with the discretion of the Muslim women of Zanzibar.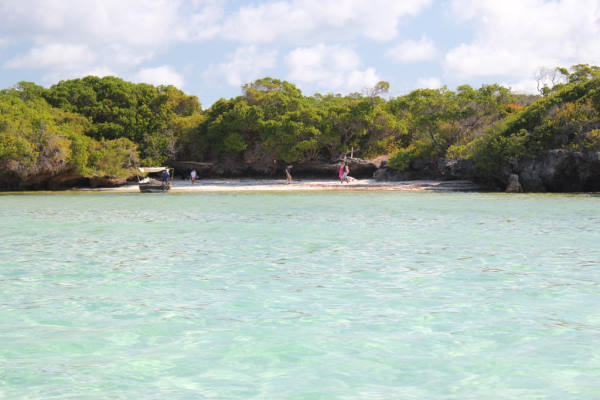 This is why Mafia Island, located less than an hour's flight from Dar es Salaam, is an excellent alternative for those seeking peace and quiet and a rich underwater world. It is home to Tanzania's first marine park and offers pristine, unspoiled and uncrowded beaches, which remain a favorite breeding ground for turtles. Its preserved coral reefs and clear waters make it one of the best diving sites in the world. A hub of ancient trade between the Far East and East Africa, Mafia Island has also preserved remnants of ancient monuments that are now engulfed in vegetation, which lovers of old stones and history will appreciate.
We hope that this article has given you the opportunity to change your approach and the desire to organize an eco safari to discover the beauties of Tanzania.